February was a crazy busy month, as we coordinated 4 different hospital case manager events.- now I am happy to be on the other side of it. Through these events, we were able to raise more than $10k for hospital low-income patients in need. If you followed us on Facebook, you may have seen our team attending many other community events. I remain so thankful to work with other leaders in our community like you, who inspire us to make a difference every day. This was an exhausting, but powerful month.
Every year we run an early bird 10% discount for anyone wanting to reserve ad space for the upcoming year. The deadline for the 2019 discount is very near- March 15th. Ad copy is not due until the fall and payments can be spread into next year. Please take a moment to let me know if there is someone I should reach out to include in the next edition.
MAR 7
8 AM
Metropolitan Senior Network (MSN)
YWCA
Sunset Presbyterian
14986 NW Cornell Rd, Portland, OR 97229
Moderator: Amy Schmidt, Retirement Connection
Topic: Speed Networking

---
MAR 13
3 PM
East County Marketing Exchange (ECME)
Ted's Mobility
408 Beavercreek Rd #402, Oregon City, 97045

---
MAR 15
3 PM
Clackamas County Senior Networking (CCSN)
Brighton Hospice
12725 SW 66th Ave #107, Tigard, 97223

---
MAR 19
3 PM
Senior Provider Information Network (SPIN-Portland)
Parkinson's Resource of Oregon
8880 SW Nimbus Ave, Beaverton, 97008

---
MAR 20
3 PM
Westside Referral Network
Hillsboro Public Library- Shute Park Library Meeting Rm
15150 E Main St, Hillsboro, 971230
Topic: Speed Networking
MAR 16
9 AM
Senior Service Network (SSN-Clark)
Peace Health Medical Center – Health Education Center
400 NE Mother Joseph Pl, Vancouver WA
(92nd and Mill Plain Ave)
Topic: Long Term Care Community Resource Panel

---
APR 5
3:30 PM
SSN Clark Happy Hour
Boomerang Therapy Works
210 W 4th St, Vancouver, 98660
Topic: Event Planning

MAR 7
4:30 PM
Legal Protections for Older Adults
Pickett Dummigan McCall
210 SW Morrison St, Portland, OR 97204

---
MAR 14
4:30 PM
Alzheimer's Association's "The Longest Day Kickoff and RSVP"
Alzheimer's Association Portland Office
1650 NW Naito Pkwy #190 Portland, 97209

Registration is now open for 2018 Portland/Vancouver Sponsors to reserve their CEU space.



APR 3
11:30 AM
Legacy Emanuel Medical Resource Fair
Alzheimer's Association Portland Office
Legacy Emanuel Medical Center - Atrium
2801 N Gantenbein, Portland, 97227

---
OCT 30
12 PM
Legacy Good Samaritan Hospital Resource Fair
Legacy Good Samaritan Hospital- Wister Morris Room
1015 NW 22nd Ave Portland, OR 97210

Do you know someone that has recently changed positions? Send us an update to share in the monthly newsletter, helping everyone stay connected and informed about community changes.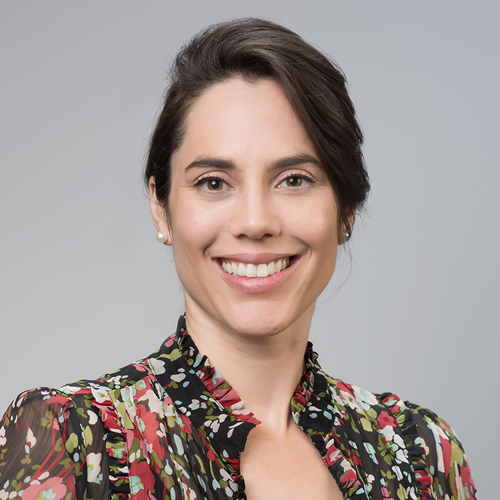 Deborah Zahler
is now
Housing & Care Advisor,
1st Choice Advisory Services
"A team is not a group of people who work together. A team is a group of people who trust each other." – Simon Sinek

I sometimes see teams and work groups focus on annual "team building exercises". The building of a quality team doesn't happen because you set aside a few hours once a year, it happens because you set aside time when it is needed and you know and really care about the others on your team. Then these "exercises" are just a fun time with your friends.

~ Amy Schmidt
Retirement Connection
503-505-5865
amy@retirementconnection.com

---
Job Postings
The following positions have been posted in the last month. (Some position are outside the Portland/ Vancouver area)
Community Outreach Director
Client Care Coordinator
Health Services Director

Apply or submit new positions online through Retirement Connection's Job Board.
---
Need More Guides?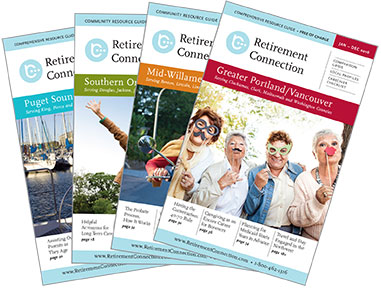 Additional copies of the Guide are available at no cost and are the perfect resource for health fairs, workshops and your marketing packets.
Guides are located at EVERY Senior Center, Hospital, Library and Meals-on-Wheels sites.
You can order as many as you need to serve the families in your community.
Add a label to the cover to highlight your business and use the guide as a giveaway.